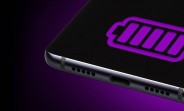 After a long hiatus from the US market, ZTE is back with two new phones.
The ZTE Blade Max View has a 6″ 18:9 1080p display and a Snapdragon 435 chipset with 3GB of RAM. Its 32GB storage is expandable and there's a 4,000mAh battery inside.
The Max View offers a 16MP + 2 MP dual camera on the back with the latter sensor serving only to collect depth information for the portrait mode. At the front there's an 8MP camera.
ZTE Blade Max View
The ZTE Blade Max View will be available on Verizon and unlocked through B&H and Newegg for $199 starting October 31.
The ZTE Blade Max…
Powered by WPeMatico