Twitter for iOS revives the reverse-chronological feed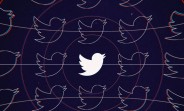 Today Twitter made a lot of people happy by announcing that its iOS app has revived a long-lost feature: the reverse-chronological feed. It's not enabled by default, but that's a small price to pay in order to bring the service back to what it used to be before algorithms took over every social network out there.
You'll see the toggle in the top right of the app. It's a cluster of small stars that Twitter calls the "sparkle". Tap on it and then you'll get the option to switch to seeing the reverse-chronologically sorted feed and be done with the algorithm.
New on iOS! Starting today,…
Powered by WPeMatico