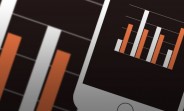 After a very turbulent period that saw nine different phones in the lead over nine consecutive weeks it's finally time for some stability.
The Samsung Galaxy A7 (2018) is the first phone to hold onto the number one position. In fact the whole podium is unchanged compared to last week with the Redmi Note 6 Pro and Huawei Mate 20 Pro taking second and third.
The fourth position goes to the newly unveiled Sharp Aquos R2 compact – the first dual notch phone, which just edged out the Xiaomi Pocophone F1 and the Huawei Honor 8X.
Samsung Galaxy A9 (2018) climbed a spot to seventh, while…
Powered by WPeMatico