Nokia 3 receives Android 8.1 Oreo update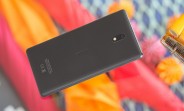 HMD Global has apparently started sending out the update to Android 8.1 Oreo to the Nokia 3 from 2017.
The phone launched with Android 7.0 Nougat on board, then received an update to Android 8.0 Oreo back in April this year. Now it's time for it to make the jump to 8.1, although at this rate Pie seems like nothing more than a pipe dream at the moment.
On one hand, if you own a Nokia 3, it's probably sad to think that a lot of other Nokia phones are currently already tasting Pie, but on the other hand at least the your phone hasn't been fully forgotten. The update also brings with it…
Powered by WPeMatico