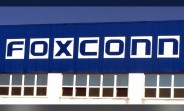 In a report spanning a nine month investigation, Amazon has been accused of a few wrongdoings concerning assembly workers.
The report has found that workers in a Foxconn-owned factory that assembles Kindle's and Echo speakers are overworked and underpaid.
According to watchdog firm China Labor Watch the workers at the facility in Hengyang work over 100 hours of overtime a month, despite the state-permitted 36 hours and receive just 8 hours of training when law states that at least 24 hours are required.
Workers are also reportedly hit with payment deductions for taking unexcused…
Powered by WPeMatico