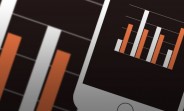 After a period of relative stability out top 10 trending chart has been seeing some intense action in the past month.
The Xiaomi Redmi 5 Pro is now having its turn in the lead, dethroning last week's champion – the Mi 8. Meanwhile the Samsung Galaxy J7 Pro staged an amazing fightback to capture the last step on the podium.
The OnePlus 6, Samsung Galaxy J6 and Nokia X6 occupy the following three spots just as they did last week.
In seventh we have another new face – the newly announced Lenovo Z5, while the Galaxy A6+ (2018) climbed two spots to capture eight.
Yet more new…
Powered by WPeMatico