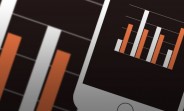 The Xiaomi Mi 6X has retained its position as the most popular handset in our database for another week, while the Redmi Note 5 Pro has held onto the silver medal in week 19. The two are joined on the rostrum by the Oppo F7.
Last week's bronze medalist Huawei P20 Pro has slid down to fifth as its P20 lite sibling also overtook it. That's the third week in a row that the lite has gained placed and it's now knocking on the top 3's door.
The vivo V9 has regained the two spots it lost last time around and is back in sixth, just ahead of the Xiaomi Redmi Note 5.
The Galaxy J7 Pro remains…
Powered by WPeMatico